ALL PURPOSE NETWORKS, INC.
APN Routing and Security Software Components (APN-RSSC)
What it is
Software components that run on general purpose processors, interconnected to provide an overlay to its target network: Internet, WiFi network, LTE network. The overlay network becomes a services delivery networking platform that implements routing and security functions that are not achievable using traditional IP networking. This facilitates delivering services in new, efficient , and cost-effective ways
What APN provides
Network Management System to configure and manage the software routing components of the overlay network, and to create and manage Virtual Private Networks
Software libraries that allow device applications and server applications to access the overlay network.
Services can be delivered in new, efficient, and cost effective ways, with specialized security and communications capabilities being provided to distributed IoT/IIoT applications.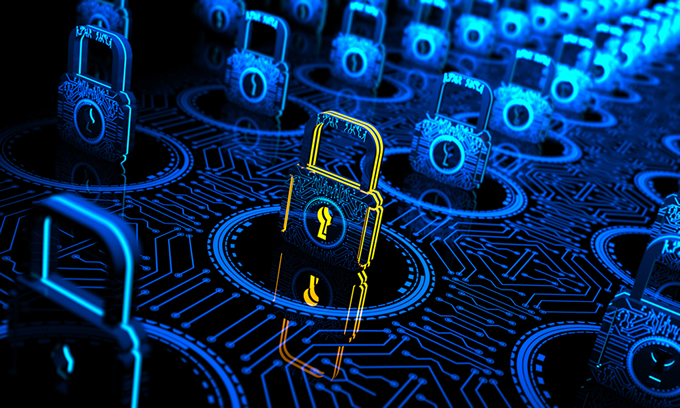 Device and application life-cycle management
Secure and efficient deployment and management of your organization's devices and applications.
Provision and Authenticate
Automate deployment at scale, ensuring that only authorized devices and applications can access your network.
Operations
Efficiently operate your devices and applications. Securely collect, aggregate and analyze data to improve operations.
Manage
Remotely manage your assets. Securely monitor, diagnose and perform software upgrades of deployed devices and applications.
Future Proof Your Solutions
APN Routing and Security Software Components are compatible with current LTE and WiFi networks along with being complimentary to mobile edge computing (MEC) and future 5G networks.
Rapidly scale up or down to fit your needs. Host your solution on-premises or in the cloud.
Quickly migrate from prototype to proof-of-concept to large scale deployment.
Overlay disparate wireless technologies (WiFi, LTE), cloud providers (Amazon, Google, Microsoft, other) and on-premises resources, to create secure, flexible virtual private networks.
Industries
Click any icon below to Explore how APN Routing and Security Software Components can benefit your organization.
Gas, Oil & Mining
Combine secure sensor data collection, analytics, and the cloud for greater management of remote facilities and tank collection sites so they can act in real-time as safety and regulatory issues arise.
Remote equipment monitoring
Container tracking
Sensor aggregation and efficient networking
Edge computing
Handle sensors and personnel on the move with the APN network-independent handover capbility
Healthcare
Support tools and workflows that help ensure better patient care and treatment outcomes as well as facilitate operational efficiency that drive down costs.
Secure connected medical device authentication and provisioning
Secure healthcare facility inventory management
Secure remote medical device monitoring
Secure electronic health records
Handle sensors and personnel on the move with the APN network-independent handover capbility
Warehousing
Global visibility, collaboration and event management. Automation, communication, integration and secure data sharing and analytics across the supply chain: trucks, conveyors, lift trucks, packages, pallets, people, suppliers and customers can all communicate. Know the exact location and progress of any product at any time.
Local and remote pallet tracking
Wearables on workers
Sensors and smart devices
VPN overlay of public and private networks
Secure all communications
Sensors and workers on the move accommodated by the APN network-independent handover capability
Manufacturing
Leverage the full capabilities of your industrial IoT equipment to improve the efficiency and productivity of manufacturing operations. Monitor and predict control process variability through real-time data collection and analytics. Securely aggregate and disseminate data from disparate sources, whether it be from sensors retrofitted to existing equipment or from new equipment with IoT sensors pre-installed.
Secure networking for remote equipment diagnostics and automated scheduling of predictive maintenance.
Securely track assets on the factory floor as well as when they leave the premises.
Secure communications to support field service personnel
Casinos / Gaming
Isolate from hackers any network connected devices such as sensors for climate control and lighting. Isolate from hackers sensitive applications and databases. Protect the privacy of your customers.
Prepare for expanded opportunities by securely leveraging new technology (virtual reality, augmented VR, Google Glass, Oculus Rift). Enhance end-to-end customer experience, securely tracking preferences and offering personalized services through wearable devices.
Protect your existing building infrastructure from hacks
Protect business and customer information from data breaches and phishing attempts
Securely use new technologies to expand business opportunities
Utilities
Enable new insights and control of operations at all levels, from generation to transmission and distribution to end-use. Securely collect and interpret data and take action regarding assets and areas that are key to maintaining grid health and stability.
Greater insight through secure end-to-end connectivity, from generation to consumption.
Streamline operations and meet spikes in demand.
Increase overall stability by better managing infrastructure and function.
Safety
Securely connect disparate networks. Create situational secure VPNs in real-time. Whether for an assisted living facility, an acccident / natural disaster scene or hazardous materials storage, the safety and security of people and data are paramount. Securely track people and sensors on the move with APN network-independent handover capability.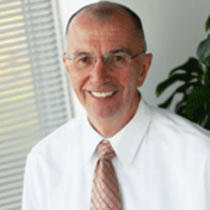 Jim Brewington
Founder/CEO Extensive experience at AT&T and Lucent Technologies, including being President of the Lucent Wireless Business and the Developing Markets Group, responsible for all wireless infrastructure components, global wireless development, product architecture, project management, and business and product management. Proven track record leading large and small technology teams, overseeing Bell Telephone Laboratories as well as startups.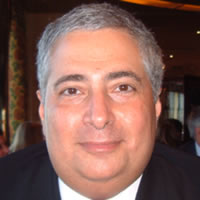 Jim Zenga
Chief Strategy Officer. A retired International Lawyer whose companies worked as a global strategist and a wireless contractor for AT&T/Lucent building overseas networks through his 10 offices in Asia, Europe, Middle East, Africa, and Latin America. He is assisting APN with opportunities for software licenses and industry joint ventures and specialty solutions in the US and in numerous countries who are all in great need of cybersecurity and IoT/IIoT network efficiency.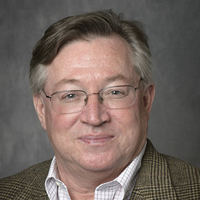 Robert Erwin
CFO. Broad experience in finance and accounting, gained from roles in accounting, internal audit, finance, M&A, forecasting and business planning. Additional roles outside of finance included business development, strategy, bids and proposals. Strong analytical skills and an abundance of international experience gained from living in Brazil and China and negotiating contracts in Latin America, Europe and Asia.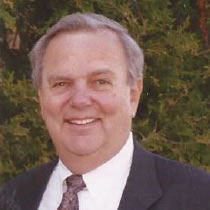 Jim Herbert
Senior VP Mr. Herbert was VP/GM of several Independent telecom operators and has formed companies providing products and services to wireline and wireless operators. He was Founder and GM of DETECON USA; the US operations of Deutsch Telekom's Telecomm Consulting Company. Mr. Herbert is a strategic advisor to domestic and multinational start-up companies and an Advisory Board Member for two telecomm companies. He was President of Advanced Technology Services, developing OSS and billing systems for Wireless operators.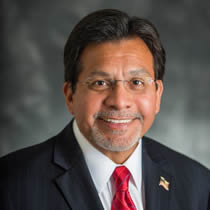 Hon. Alberto R. Gonzales
Board of Directors Member and also assisting as APN's US Government Advisor for software regulations and licensing. Former Attorney General of the United States 2005-2007, Counsel to the President of the United States 2001-2005, Justice of the Supreme Court of Texas 1999-2000, Secretary of State of Texas 1997-2000, and General Counsel to the Governor of Texas 1995-1997. Currently, Dean of Belmont University College of Law 2014 to present.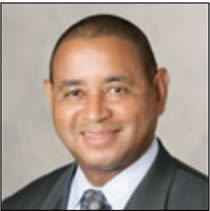 Alfred Boschulte
Board of Directors Member, has been a CEO six times, including Chairman and CEO NYNEX Mobile (now part of Verizon Wireless) and Chairman/CEO IWO (Sprint PCS Affiliate). He is Founding board member of Domanicom, Inc., (developers of a cloud centric gateway controller, block chain based SDK for high security IOT applications ) and executive Chairman of SITE, Inc, a system integrator at the edge for 4g LTE advanced broadband wireless applications and IOT centric private networks.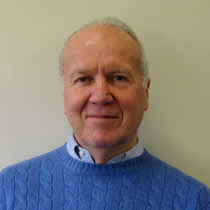 David Poticny
APN Co-founder and Advisor, has 30+ years experience in telecommunications and wireless. Currently head of Product Management and Business Development at Blue Danube Systems, Inc. Previously he was President of Lucent Technologies, Europe. Responsible for annual sales over $1B and business development in more than 30 countries. Built more than 100 networks in over 20 countries. Established joint ventures and manufacturing and customer support centers in 10 countries.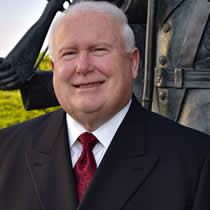 Mike Stacy
Board of Directors Member with 40+ years of experience in aerospace and electronics with extensive government contracting experience. In senior executive positions at Strategic Marketing Innovations (SMI) and Burdeshaw Associates, Ltd., he led significant contract win strategies for clients including Northrop Grumman, Lockheed Martin, Boeing, BAE Systems and Raytheon. At Bombardier, Inc. in Canada, he was responsible for marketing, strategic planning and business development.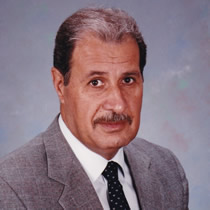 Ali Salhi
Board of Directors Member, entrepreneur and business strategist with more than 30 years of experience in the international markets. He has served as the Governor of Kirkuk Province in Iraq and as Chairman for the Oil and Gas, Energy, and Economic Development Committees for the Kirkuk Provincial Council. With over a decade of service with the KPC, he transitioned from a quasi-public to private role and currently acts as a business consultant for numerous organizations in the Middle East.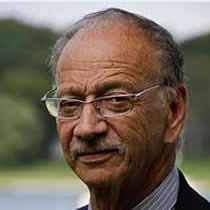 Larry Goldstein
Advisor and Board Member, Senior Associate at the Center for Strategic and International Studies for Energy and National Security. Founder and former President of the PIRA Energy Group, an energy consulting firm retained by nearly 400 companies. Director of Special Projects with the Energy Policy Research Foundation. Appointed to the National Petroleum Council by every recent U.S. Secretary of Energy. Served as consultant to the Iraq Coalition Provisional Authority.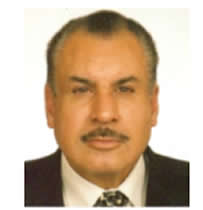 Julio A. Reyes Pescador
Latin American Advisor and Mexican Regional Expert acting as a specialist in various Director and Officer positions advising on international finance, strategic planning, and business management strategy. He has also published books and research papers in these areas of expertise from his vast experience and educational background having a PhD and MBA from the Wharton School at the University of Pennsylvania, an MS in Business Management from the University of the Americas, an MS in Power Systems Engineering from England, an MS in Operations Research from Monterrey Institute of Technology, and a BS in Mechanical Engineering. He advises the Mexican Government's multiple ministries and agencies, and Mexican and Latin American multinational corporations in regional strategy. He will advise APN in all of these areas including all business matters, software licensing, and related opportunities.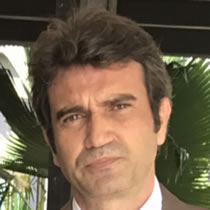 Raffael Nardon
African Advisor, specializing in marketing strategies and economic development throughout the African Union. Graduated from Ecole des Roches in 1990 with students from the African Ruling Families who today are involved in the development of their countries. He then attended the American Business School in Paris leading to his BS. in marketing from the University of South Florida in 1996. Thereafter, he cofounded the Global Broadband Network (GBN) in 1998 bringing TRITON technology to Saudi Arabia and Panama opening up the VOIP market using equipment developed by Lockheed Martin. In 2002-2008 he was Vice President and a Board Member of StarCapital Corp. developing multiple projects in wireless, natural resources and Biotech based in Gabon. From 2009 to present he acts as an African Advisor for various multinational corporations for their private and government projects. He will advise APN on all government and private sector software licensing opportunities.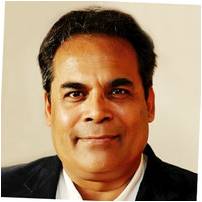 Prasoon Thakur
Global Technical Advisor, Prasoon brings 25+ years of professional experience with 15 years in serving Media & Entertainment industry segment in mid to senior roles. His deep understanding of the industry trends in content delivery - streaming, OTT, cable, and broadcast along with technology trends allows him to build unique perspective of marketplace. He has been involved in consulting, advisory, solutioning and integration Services in M&E. 10+ years' experience providing solutions to telecom and mobile service providers for revenue augmentation, innovative B2B/B2C services and problem solving. Prasoon has held positions with global system integrators (IBM, SUN, Digital, Compaq and PwC) as Principal Consultant, Senior Software Architect, System Designer and General Manager for Business Development. With Indian IT Service Providers (Wipro, TechMahindra and HCL) in mid to senior positions (Practice and Vertical Technology Head, Corporate Head, Senior Program Manager for key M&E Clients). His interests include problem solving using technology tools, in research in material & polymer science. His hobbies include cinematography, photography.
Outside Counsel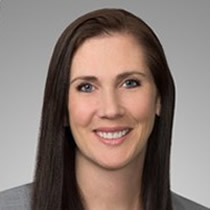 Courtney S. York
Partner at Akin Gump Strauss Hauer &Feld LLP serves as outside counsel to APN. She has nearly two decades of experience providing legal counsel to public and private corporate clients in the technology, media and telecommunications industries. Her practice focuses on mergers and acquisitions, corporate venturing, complex technology transactions and other transactional matters for companies in the TMT space.
Patent Counsel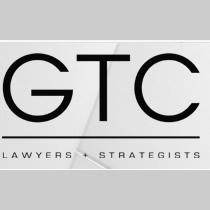 GTC Law Group
Lawyers and Strategist GTC combines a deep expertise in intellectual property with an equally deep expertise in corporate transactions. They develop and execute IP strategies and help clients secure and exploit intellectual property rights worldwide. GTC represents entities in their formation stages and help them, their officers and boards of directors navigate corporate governance issues throughout their life cycles.
Patents
APN has 25 US patents approved and granted. One additional patent application is currently being processed by the US Patent and Trademarks Office (USPTO).
These patents cover a broad scope of innovation that include but is not limited to mobile edge computing and networking, efficient networking, providing service continuity and handover across multiple wireless technologies, synchronous and asynchronous service delivery in wireless networks, sensor platforms, and rotating beam forming operation in LTE networks.
International
European Union (patent approved and granted)
Japan (patent approved and granted)
China (patent approved and granted)